---
How to Say Bon Voyage to Travel Stress.
---
Traveling is my favorite thing to do. Visiting new places, experiencing new cultures and meeting new people is a priceless feature of life. I'm always trying to create amazing memories as the years go by, and traveling is an important part in that.
However, traveling can at times be very stressful. With chaos and unpredictability, it can certainly throw you into a funk before your vacation even starts. That's why staying organized is extremely important. A little organization goes a long way, and while it may seem like a hassle at first, it'll save you in the long run!
I will admit, I can get flustered pretty easily. With late connecting flights, rude taxi drivers, and trying to navigate your way through a new city can be frustrating to say the least...and 10 times harder with children! However, what has helped me in the past is planning ahead and staying organized. So here are a few tips I have gathered over the years that I can pass on to you.
Here's 5 tips to get you through your next adventure:
1. Make a list.
I always like to include which bag I'll be packing everything up in. I make the list in the notes section on my phone so I can access it wherever I am. What helps me think of what to put on the list is literally going through every moment, of every single day of my trip from morning to night in my head. I try to think of the things I would need throughout that time and write them down accordingly. Thinking it through really helps.
2. Pack light
Pack the necessities. I'm talking the things you absolutely need to get you through your trip. Don't pack 25 eyeshadow palettes or 7 bottles of perfume trying to convince yourself you need them. There's nothing worse than sifting through 100 million things you don't really need in order to find the one thing you do need...especially when you don't have a lot of time. I always say - you can purchase items when you get there if you all of a sudden need something special...like another eyeshadow palette.
3. No Wrinkles Allowed
Ther'es nothing worse than being really excited about your new travel clothes, only to find them all wrinkled up sitting in your suitcase with no iron in sight! Solution - bring a travel clothing steamer with you! Some hotel rooms and cruise ship cabins do not have irons, so you'd be stuck trying to make the wrinkly look work, UGH. This small steamer is everything and super easy to use.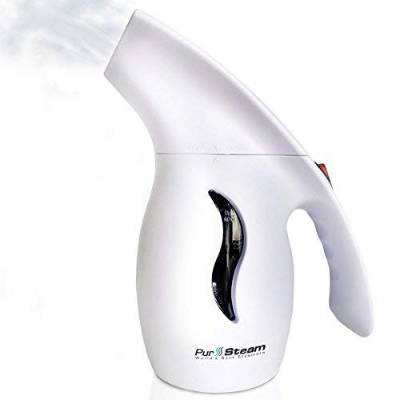 4. Basics are Key
Packing a wardrobe filled with basics and everyday essentials with just a few statement pieces will save you time getting ready throughout your trip. Also, if you're traveling throughout multiple countries or for a long period of time, you definitely don't want to lug a huge suitcase around everywhere (that's no fun). So, stick with basic tees, a couple of your favorite jeans, and a few cute accessories. I love to mix and match my accessories to tie in new looks.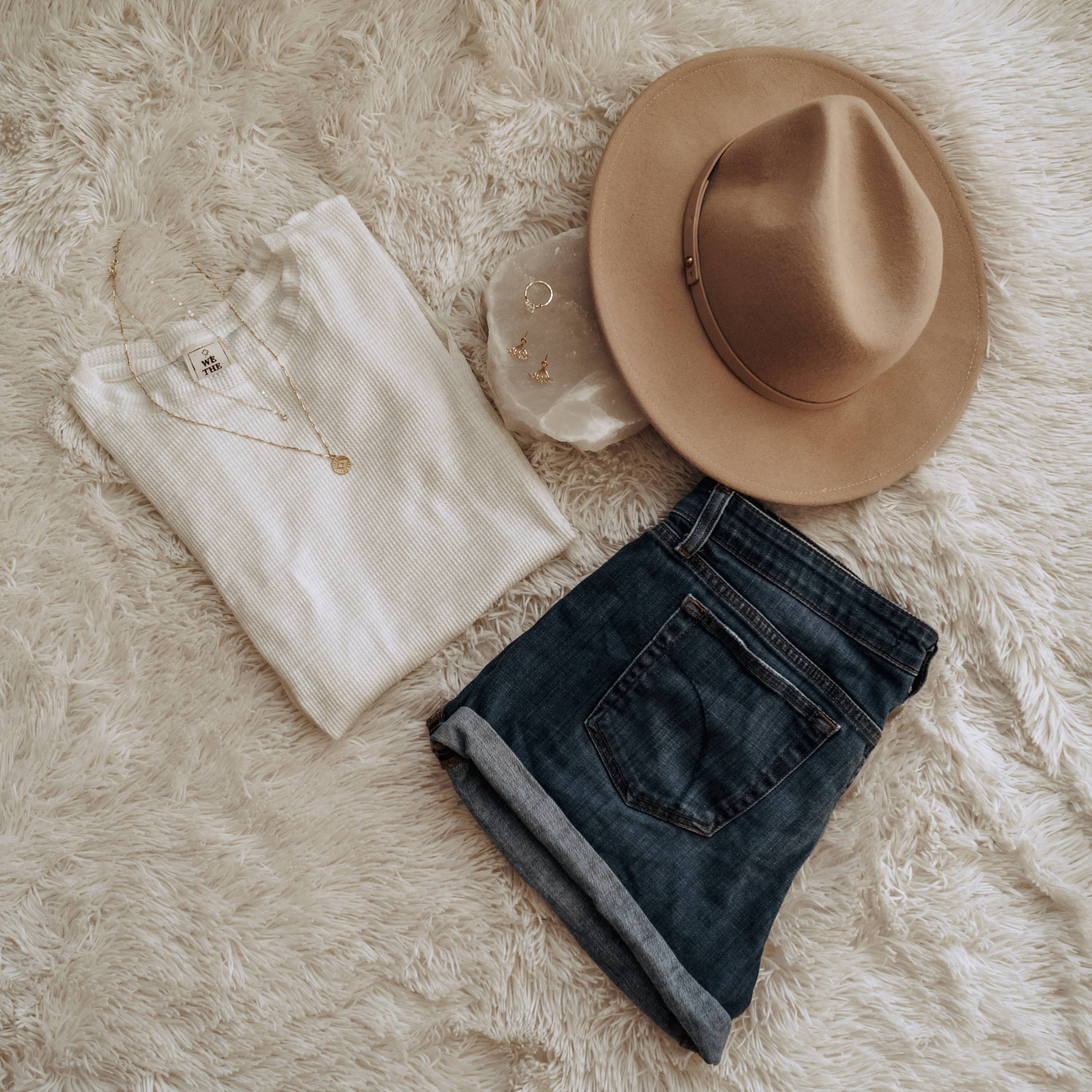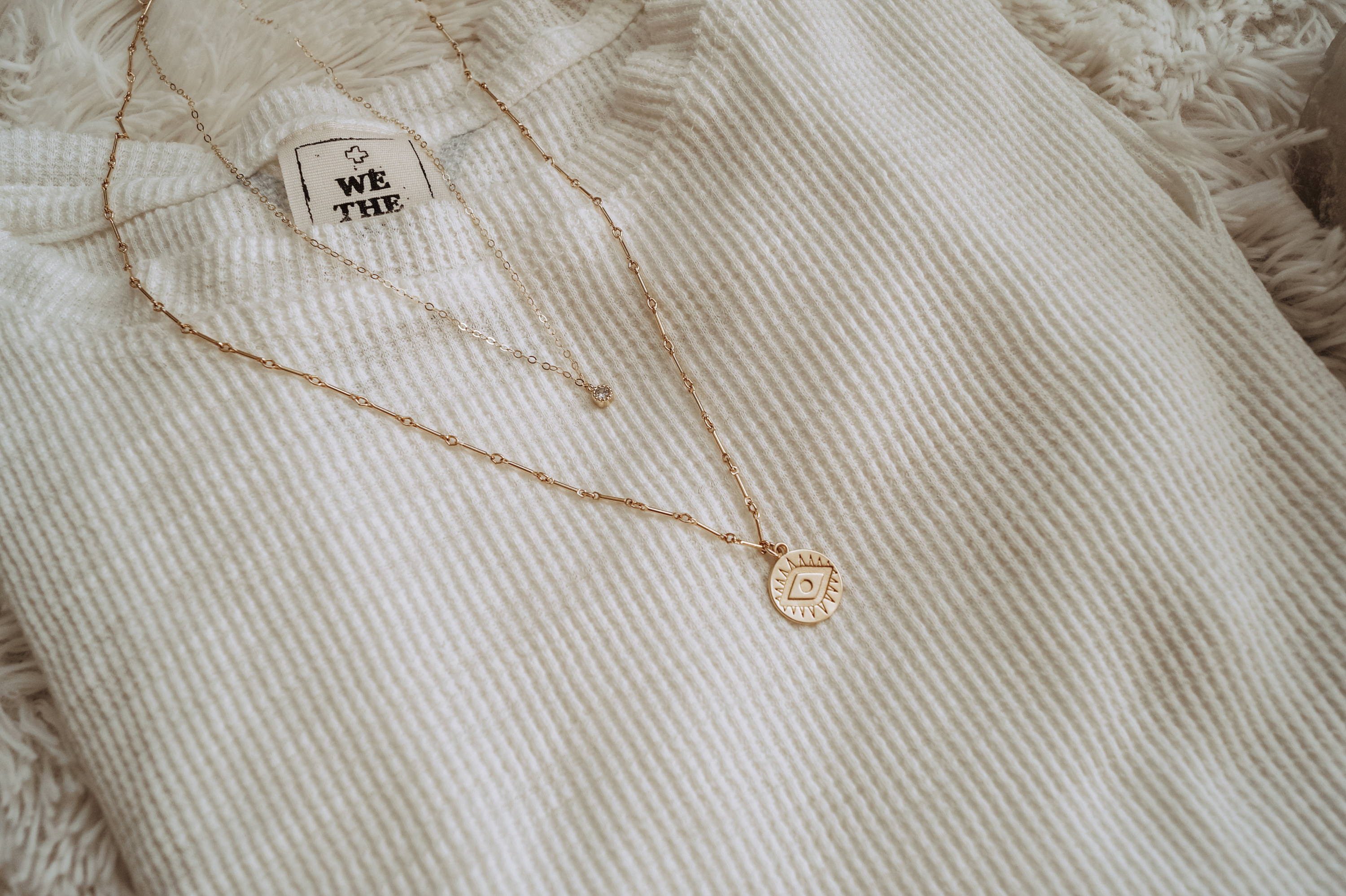 5. Stay Organized
This one is a no brainer. One way I keep organized is making sure all my jewelry stays put and not get tangled; that's the worst! My thought process is, if you take the effort to purchase beautiful things, why not keep them nice? Years ago, when I would travel, I would throw my jewelry in a big ziplock bag (cringe) and I was good to go...or so I thought. Of course, when I started to unpack my luggage upon the arrival at my hotel, I would see a huge mess of jewelry all tangled and sometimes broken! I just recently found this really cute jewelry travel case called the Bling Sling. It's a handmade travel case made specifically for you to organize your jewelry for travel. They're a really cool woman owned small business. Everything is handamde in LA! This is right up my alley.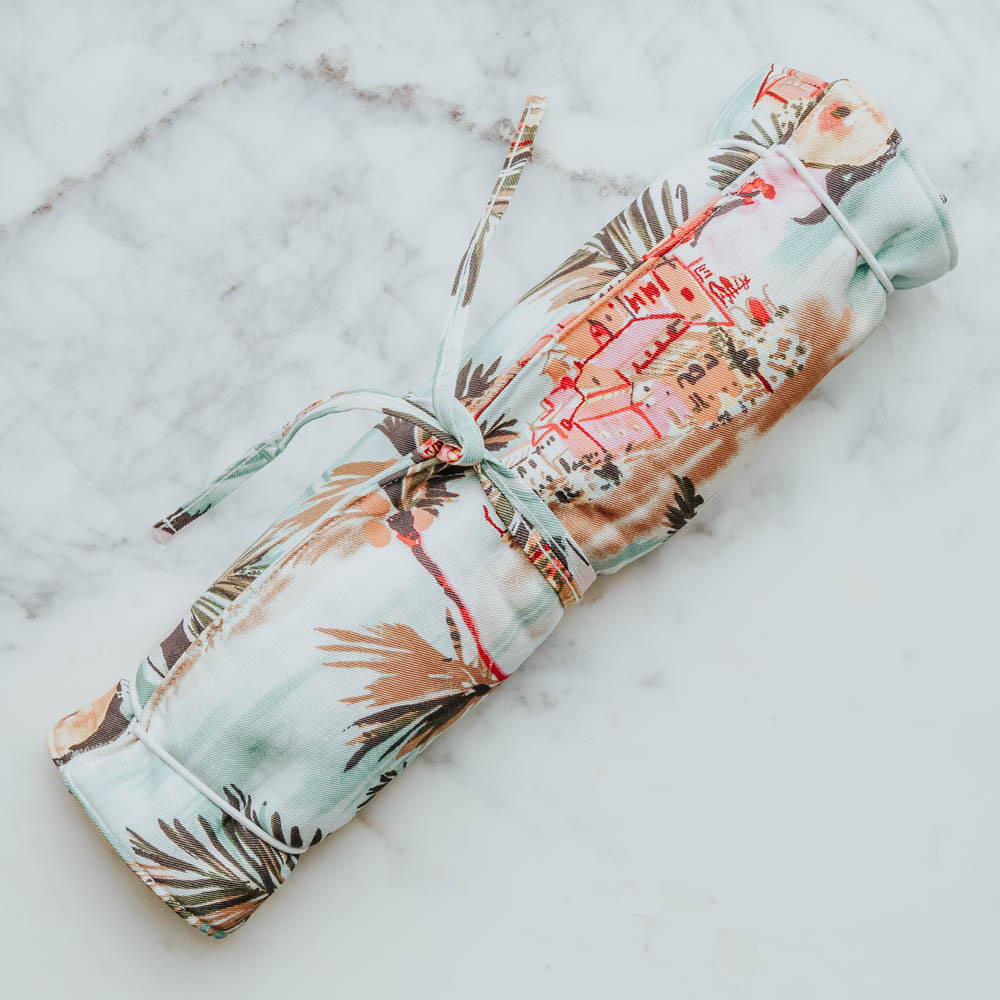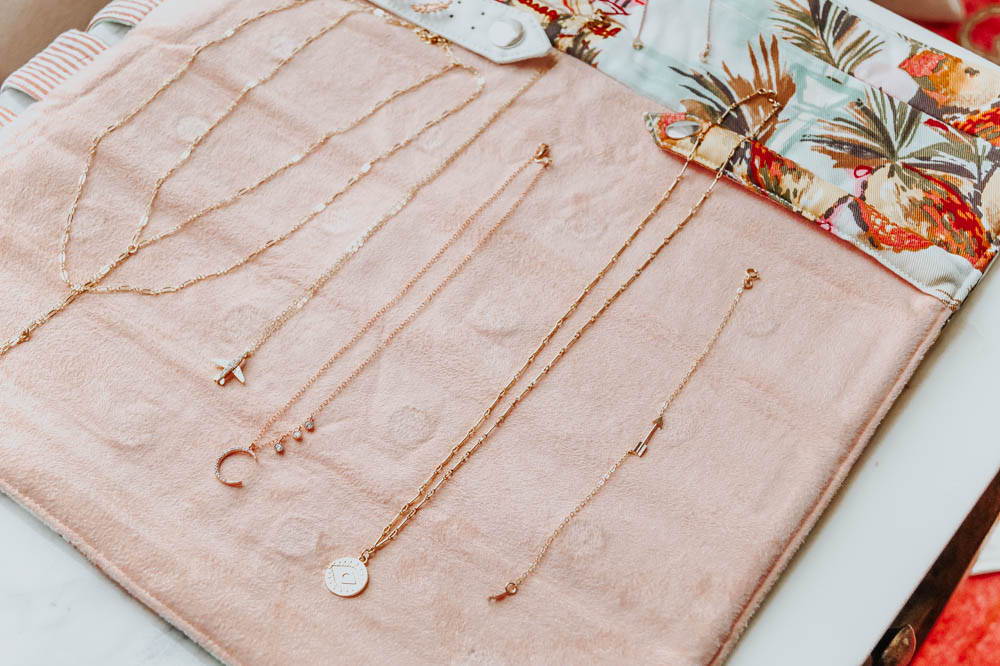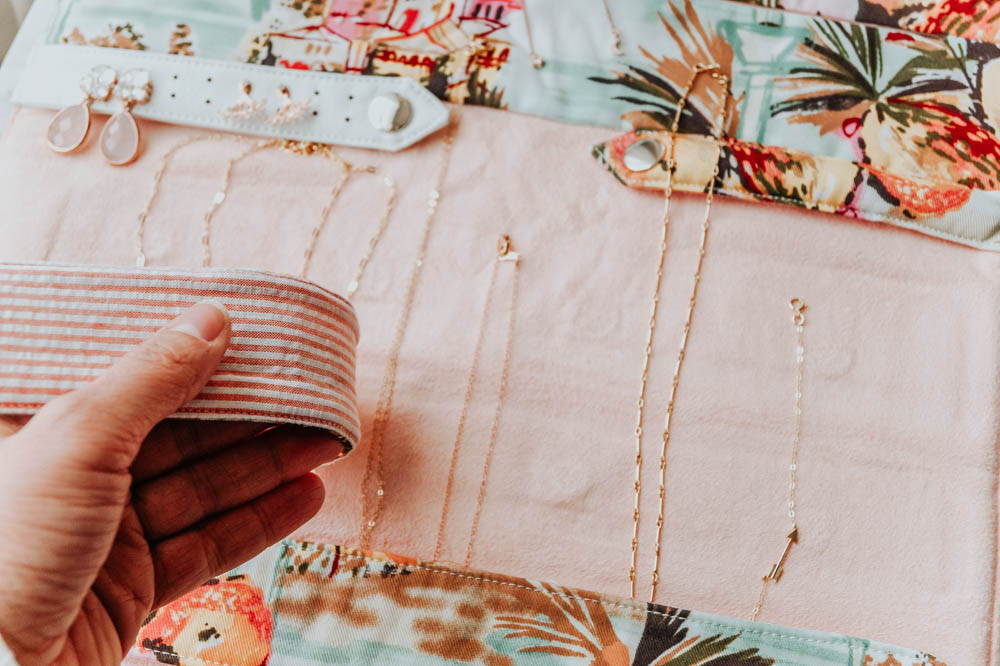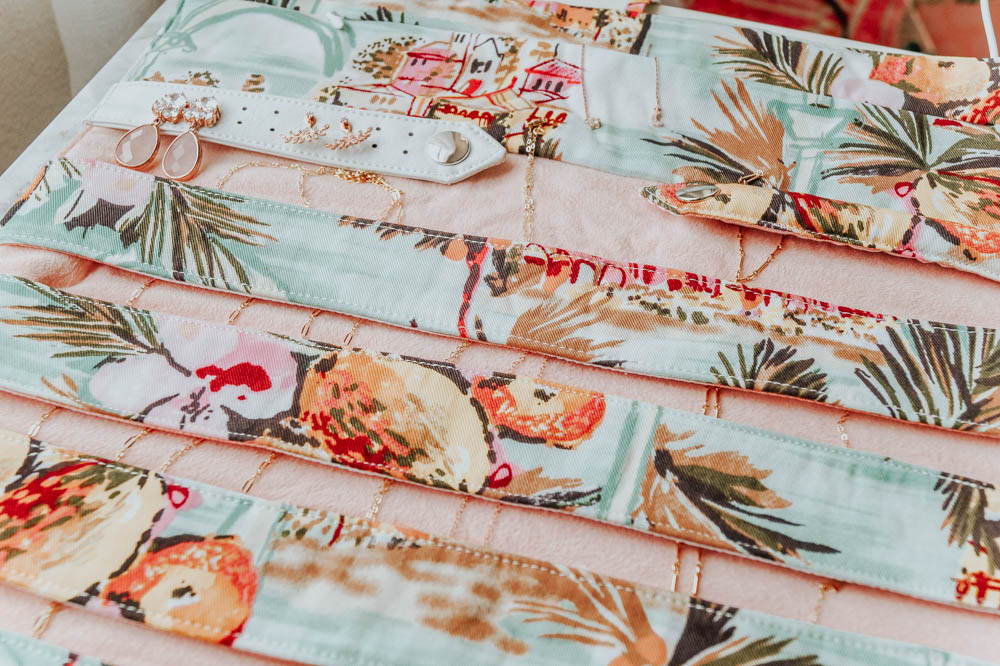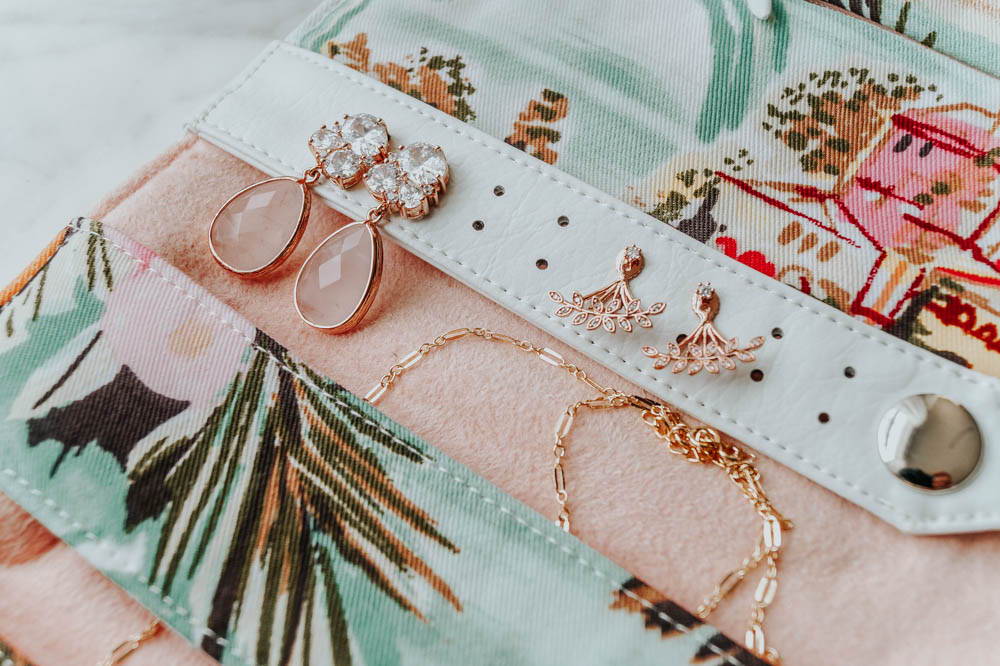 Bonus Tip:
Give yourself a pep talk

You can do all the preparation in the world, but anything could happen that is out of your control, so it's important that you're in the right head space to conquer the stress.
Did you know that you can an control the outcome to any situation? You're probably thinking, ugh.. No, Ashley I didn't realize I was a magician. What I mean by that is you can control how you react to any type of situation whether it be missing your flight, or forgetting your favorite curling wand at home. Situations can always become stressful, but you don't have to let it affect you.
TRY IT!
On your next trip, if you come into an aggravating situation that isn't life altering, immediately stop, breathe, and think...what is the positive or the lesson I can learn from this? If you forgot your favorite curling wand at home, you can...buy another one when you get there.. Maybe you'll end up liking the new one even better and you can give the old one to a friend! Missed your flight? Maybe waiting hours in the airport for the next flight with your significant other will give you the chance to spend more quality time actually talking + a funny story to tell other down the road. See what I mean?
Sometimes it's really hard to see the positive when you're inconvenienced or upset, but if you take a step back and force yourself to, it will make your stress levels go way down.
Thanks so much for reading! I hope you have an amazing next vacation.
xo, Ashley